Losing Everything Woke Me up Alright
World collapse invites spiritual transformation (part one).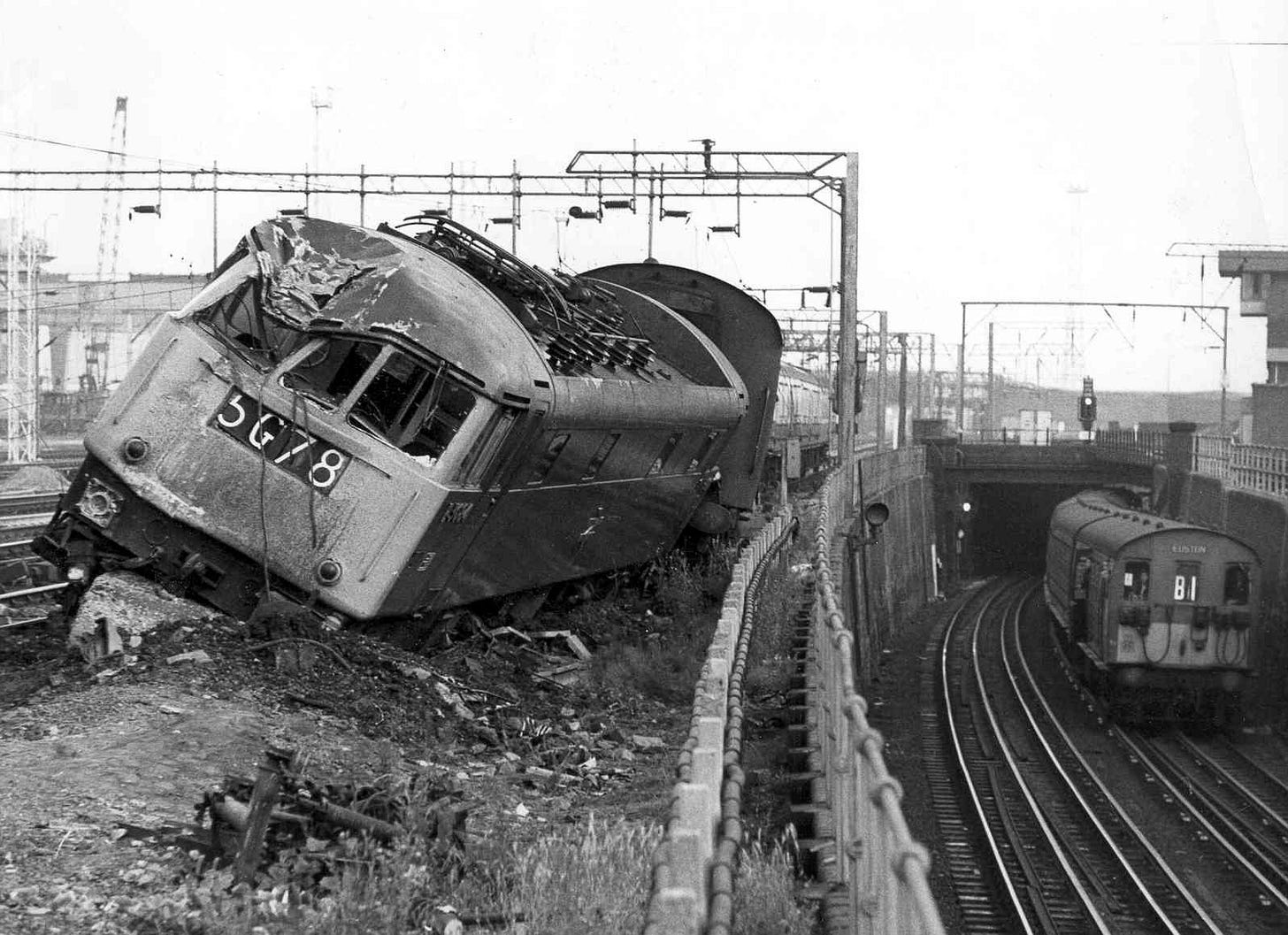 Source: public domain.
A few years ago, my life went off the rails completely. My love of decades walked out and broke off all contact. Other disasters appeared as sideshows. My business failed, and I lost all my money. Homeownership: gone. My mother faded into dementia. The scaffolding of who I thought I was and what I lived for, collapsed into rubble.
Spare me your pity. I'm doing fine. This story is not about me – it's about facing the human condition. We all suffer overwhelming losses.
The experience transformed me. Life will never be as it was before. It changed me. I had to change.
---
World collapse: your life falls apart
There is a central human experience that will shake us to the roots and that each of us must eventually face. Nobody likes to acknowledge or talk much about it. … I will call it the moment of world collapse. – John Welwood, Toward a psychology of awakening.
John Welwood coined a name for what I experienced: world collapse. Something happens that shatters your world view, that turns everything you held dear and real upside down. Your child dies of a disease or gets murdered. Your partner is killed suddenly in a freak traffic accident. Bankruptcy, betrayal, terminal illness, or divorce upends your apple cart. We all see it happening around us. Then it happens to you.
Life has myriad ways to break your heart. Sometimes, that leaves you speechless, confused, broken, stunned with incomprehension. How could this happen? If you're religious, an ugly question may raise its head: what kind of God allows this to happen? No matter how many tears you cry, no matter how loud you wail in desperation, no matter how hard you try to numb yourself: your world just ended.
---
Facing ego death is scary
World collapse is ego death. Roles, relationships, material circumstances, your very body: they seem stable, but are not. The things that define who you are can suddenly break down and disintegrate. When they do, a whole scaffolding of ideas and thoughts and assumptions about you, the world, and your place in the world, all come crashing down.
Nothing will ever be the same again. Reality changed irrevocably, and you don't understand its rules anymore. Who you are has become undefined.
The word identity comes from a Latin word that means "the same." Maintaining an identity literally means that we are trying to establish some kind of sameness from day to day. … When we perceive the basic groundlessness of all our finite projects, our whole sense of who we are is put into question. – John Welwood, Toward a psychology of awakening.
The naked fickleness of existence stares at you, as you face the abyss.
From a traditional point of view, this is the worst that can happen to you. Loss of identity, not knowing who you are, existential emptiness: you should avoid this confrontation with the horrors of a meaningless world at all costs. We have whole industries of entertainment and distraction dedicated to helping people escape this predicament.
He who fights with monsters might take care lest he thereby become a monster. And if you gaze for long into an abyss, the abyss gazes also into you. – Nietzsche, Beyond Good and Evil.
The existentialist response to groundlessness is "the relentless industry of self." One heroically constructs a meaningful life despite the looming presence of the abyss. One tries to keep anxiety at bay, by working hard, by wrapping oneself in the trappings of "the good life." Yet the projection of success on Instagram can never fully mask or mute the howling insecurity inside.
---
Lean into the void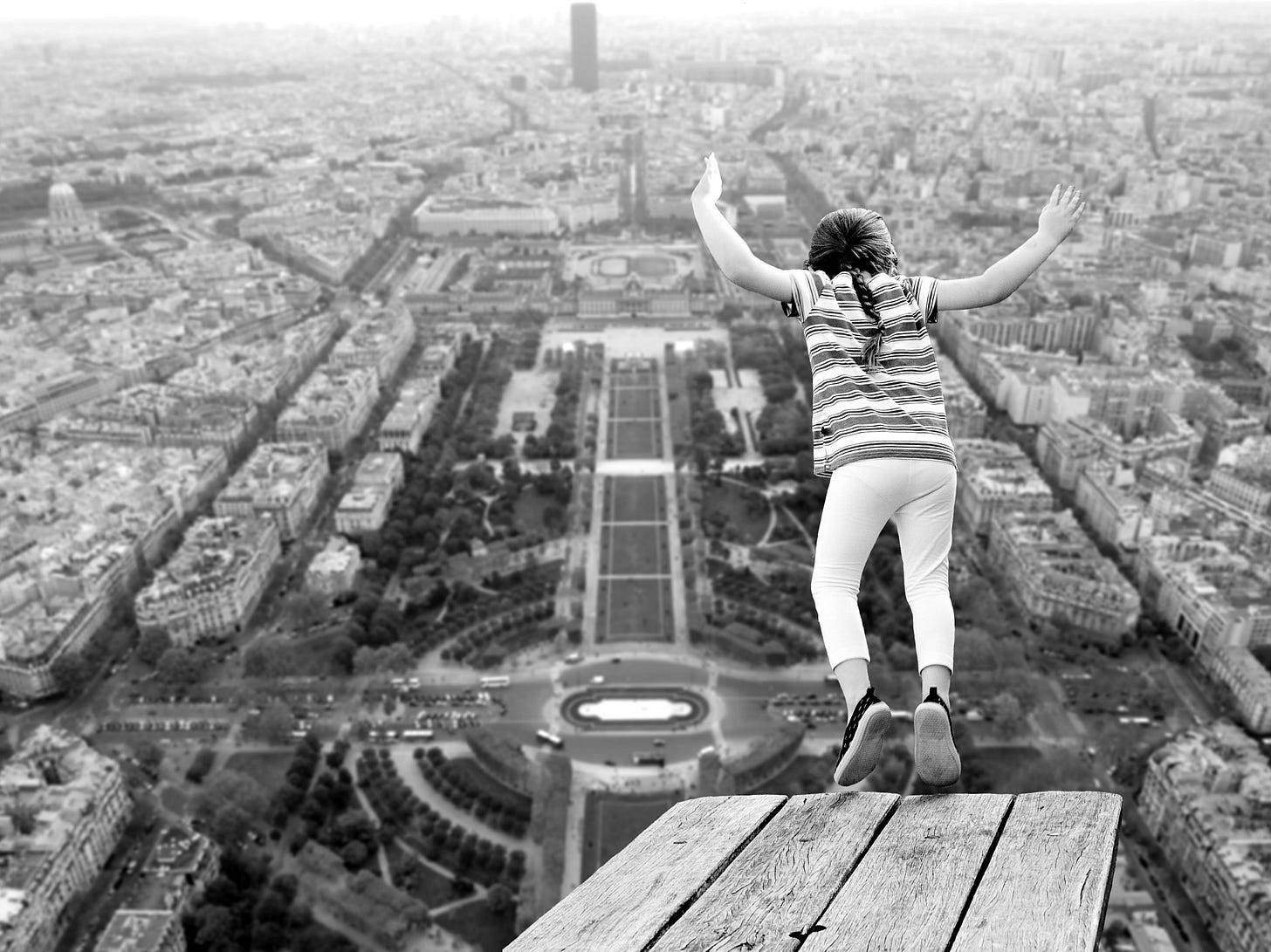 Source: Max Pixel
A different response is possible. Mindfully leaning into emptiness, into overwhelming grief, involves giving up your resistance. All the ego energy you expend on maintaining your defenses against the fear of emptiness and sadness is a waste of effort; that's why you feel so depleted and sad. Giving up that fight liberates the life energy you squandered on fighting entropy.
Buddhist psychology moves beyond this existential dread. Yes, everything is unstable; nothing lasts. Putting your head in the sand doesn't change that fundamental truth of reality. How about embracing life as it is, accepting that suffering profound losses is integral to the human condition?
If we can stay present and not recoil from the emptiness we encounter when our familiar sense of self breaks down, we eventually discover not just a meaningless void but a fresher quality of presence that feels awake, alive, and liberating. – John Welwood, Toward a psychology of awakening.
---
To accept change is to welcome life
I experienced a moment of great clarity. I was in Amsterdam, in a tram crossing the river. Golden autumn sunlight streamed in through the windows. I found myself fully open and awake. Fully aware that being raw and vulnerable was the only way I could hope to survive my existential earthquake, the end of the life I had lived.
My old coping mechanisms, of denial and dissociation and shutdown, were more than useless in the face of this onslaught of painful emotions. That way lay death. Those tired defense mechanisms would turn my heart to stone, shrivel me inside. Shutting down my feelings would turn me into a sad, old, bitter cynic. The poison would manifest bodily soon enough as heart disease, cancer, or whatever.
So actually, I had no real choice but to break open. I recognized, at that moment, that what was happening to me offered a once-in-a-lifetime spiritual opening. My world had cracked, and I had to step into that crack, to find out what lay behind.
There is a crack, a crack in everything. That's how the light gets in. – Leonard Cohen
There is much that each of us will not let go willingly. But must, nonetheless, when catastrophe hits and forces your hand. To face the trainwreck head-on is more straightforward than cringing and looking away. The pain bites like hell either way.
The moment of losing your identity is a sacred opportunity, wherein a new way of being may emerge if you let it. Your old story ends, yet here you are, alive and breathing, in an unknown present full of surprises. Beyond the wasteland, new vitality beckons.
---
This story is part one of two on world collapse. Part two explores our collective predicament: how can we face despair over climate catastrophe and an increasing likelihood of societal collapse, without losing our sanity?